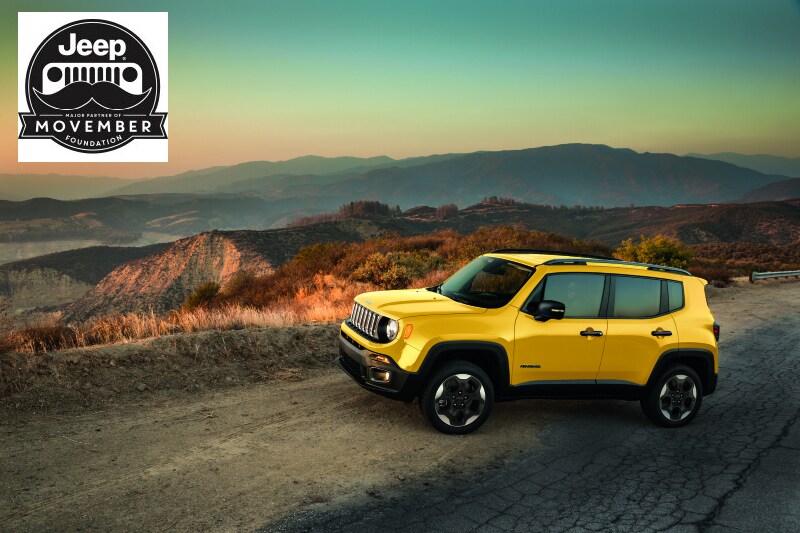 ?
It's time to "grow 'em and show 'em"! Movember is under way and the Jeep brand is teaming up with The Movember Foundation in support of men's health this month.
Since 2003, Movember 'staches have raised over $650 million in support of programs that help combat prostate cancer, testicular cancer, mental health, and physical inactivity! 1 You can help contribute to the cause by proudly sporting your Jeep 'stache or donating directly to the cause!
If you snap a picture of your Jeep 'stache and post it to Twitter or Instagram with the #JeepStacheContest hashtag, you might even win a new 2017 Jeep Renegade! For more information, visit www.jeep.com/movember/index.html
Feeling inspired? Visit us.movember.com to make a donation to a friend or a general donation! After all, it is the holiday season and thus the season of giving.
Make a difference by donating to men's health or your favorite charity this holiday season! The team at Dow Chrysler Jeep Dodge wishes you and yours happy holidays.
Source:
1 https://us.movember.com